"I have my own small farm now where we grow food crops. Food produced from our farm covers our needs up to 3 months, while our livestock provides manure, milk and meat for us. When I'm not farming, I'm building houses and earning a wage for my family and to help educate my children."
Life wasn't always this way for Chandra.
You see, Chandra Ram Lohar is a former Haliya.
In Nepal, the Haliya system refers to an agricultural bonded labour practice, and in it's not so distant past, enslaved nearly 19,000 Nepalese in the western hill districts.
Trapped in a vicious cycle of landlessness, poverty, exclusion and human rights abuses, most Haliya's are Dalit and considered "untouchables" sitting at the bottom of the Hindu caste system.
Often, money lenders and land owners from upper castes such as Bhramins and Chetries would lend out small amounts of money, entrapping entire Haliya families to work their land in order to pay back the debt.
Most Haliya's never earned enough money to repay their loans, which then passed down from generation to generation.
"I worked as a Haliya since I was 10 years old when my grandfather took out a loan to meet the basic needs of our family. The loan was transferred to my father and then down to me." Explains Chandra.
"We worked so hard but could never generate any enough extra income to pay back our debts. Our life was very uncertain, but I still had thin hope for a beautiful future"
In Nepal, an estimated 25 percent of the population is classified as landless or near landless, with the majority of land controlled by elites or absentee landlords.
In 2008 an air of hope and change swept through the country when Nepal officially became a Federal Democratic Republic. On September 6th, the new Government of Nepal
abolished the modern form of slavery and started the process of emancipation.
Today on World Day of Social Justice, we celebrate the pursuit of a just, equitable, and inclusive world in which land rights are secure and the cycle of poverty is eradicated.
To all of the men and women who have fought fiercely for the freedom of groups and individuals like the Haliya and who continue in ensuring each of them has the opportunity to benefit from owning land and making a decent living wage for their families.
Through the Haliya Rehabilitation Programme, the Government started the process of identifying Haliya's and providing them with identity cards and grants for housing and land.
It is considered one of the most significant steps towards land reform in Nepal.
"This is a milestone towards achieving Nepal's constitutional commitments for social justice, equality and human dignity"
Even after a decade of the Programme, the process has faced many challenges and only 11,511 out of the approximately 19,000 Haliya families have been identified.
"There is a trend that Haliyas seasonally migrate to the neighboring states of India to earn their bread and butter and when the identity cards were being distributed, many were in India and were left out of the process," explains Dharm Raj Joshi, Facilitator for the National Engagement Strategy (NES) in Nepal and Knowledge and Policy Coordinator from CSRC.
CSRC is leading a land and agrarian movement in Nepal and hosts NES Nepal, which brings together a network of land actors to address the most challenging land-related issues in the country.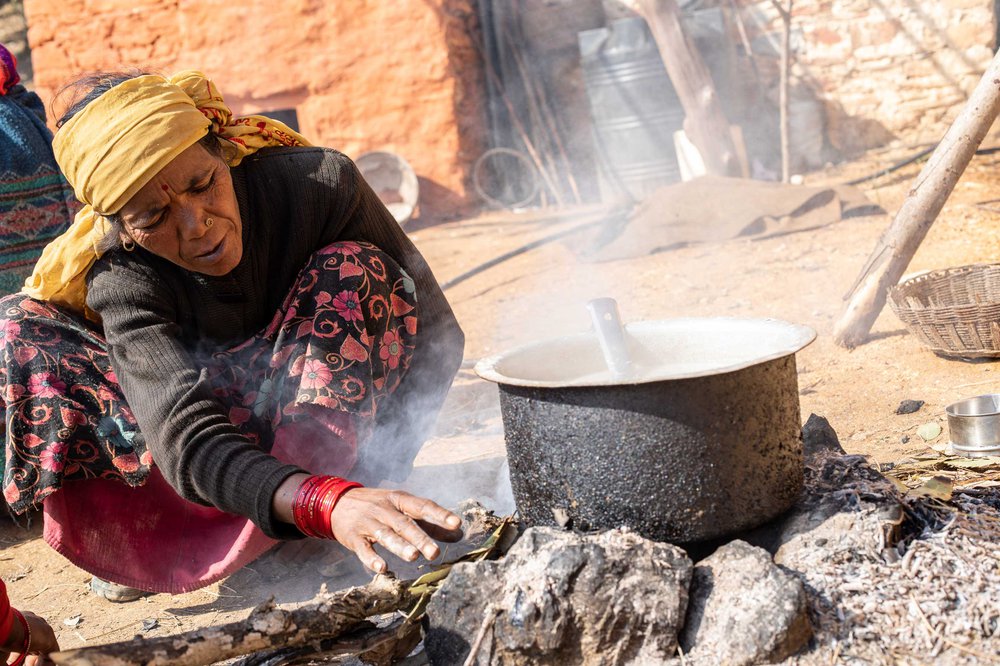 The country's Ministry of Land Management, Cooperatives and Poverty Alleviation (MOLMCPA) has been working with NES to promote inclusive processes and to help implement the land-related laws.
Mr. Janak Raj Joshi, Joint Secretary, remarks that "NES members role has been crucial in raising awareness among the Haliya people, raising their voice and making sure that the rehabilitation package reaches the Freed-Haliyas". Now that the government has delegated full authority to the local governments to conclude the rehabilitation process, they may require NES Nepal's contribution to ensure "no one left behind" He adds.
In 2019, NES Nepal identified 355 ex-Haliya families awaiting a rehabilitation grant.
For Dharm, NES Nepal has played a fundamental role in the rehabilitation programme.
"We provided a social mobiliser and technical person to support the identification of the Haliya's, creating consensus among local stakeholders and government to push forward the rehabilitation process and bring people back from India."
Chandra was one of those individuals.
"After my emancipation, I wanted to focus on the education of my children. Now that my two sons are employed and earning for themselves, it is a great source of pride"
But he is not alone.
There is a long road ahead and although many Haliya families await the moment in which they can benefit from the Grant Programme, individuals like Chandra are able to build a self-determined life, free from the shackles of exploitative customs and practices.
Learn more about how ILC is contributing to people-centred land governance in NEPAL in a summary of our contributions
---
©ILC/BHABISHYA PAUDEL