"With the land code in place, communities in Illico Ogome are embracing a new era of development and collaboration. The land is no longer a source of conflict but a foundation for growth and unity."
In the heart of West Africa lies Togo, a nation rich in cultural heritage
but facing complex challenges when it comes to land.
As chief of his community, Semenou Ankou has always believed it was his duty and responsibility to make sure his people could peacefully live on the land they call home. But with land conflicts and land degradation on the rise,
Semenou has often felt that he was inevitably bound to fail.
Although Togo does not have a land policy, the country passed the Land and Property Code in 2018, establishing the right for communities to own, transfer and use land. While the Code was a first important step towards securing community land tenure rights, which the National Land Coalition in the country has long advocated for, conflicts around land issues continued.

Communities own 80% of land under the customary land tenure system in Togo, which is regulated by the state and exists in parallel with the individual land titling system that arose from land privatisation in the 1980s-90s.
The juxtaposition between these two systems has made it harder for people to interpret the boundaries of the land they live and farm on, fueling conflicts and putting additional pressure over land and resources.
Established in 2012 by 26 national organisations, including traditional chiefs, government ministries, the order of surveyors and people's organisations (POs), the National Land Coalition in Togo not only helped to pass the Code, it has made it one of its missions to help popularise and implement the code in communities, distributing 10,000 copies among communities and local leaders.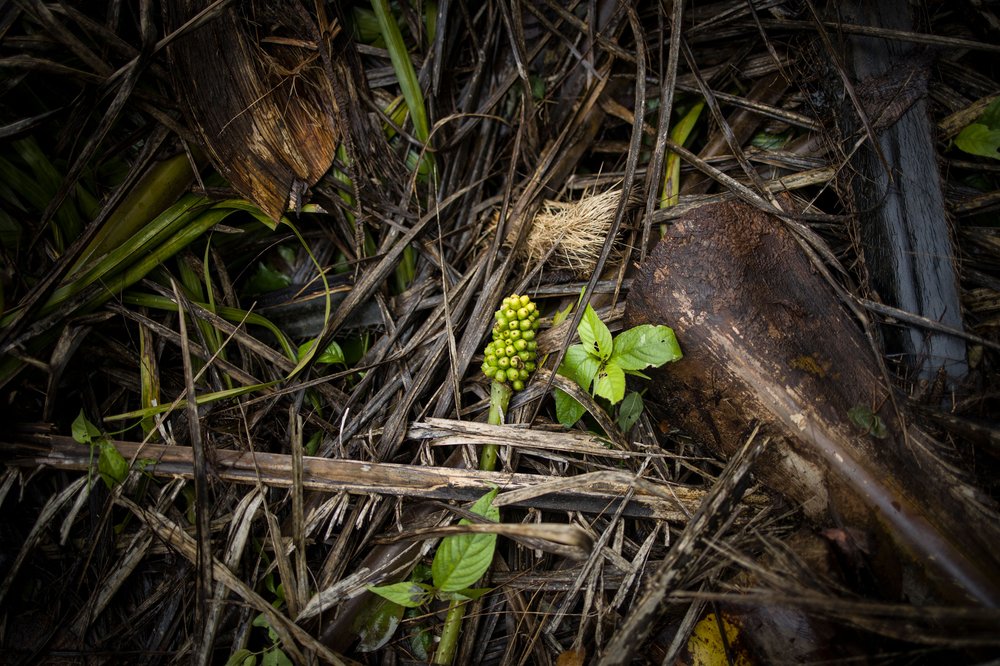 That's when Semenou saw a real opportunity for his village. Nestled in the municipality of Amou 3,

the village of Illico Ogome was the first community to benefit from the existing Land Code.
With the help of Semenou, who facilitated community consultations, the National Land Coalition was able to translate the Land Code into a visual tool to enable a wider understanding of the land registration process.
After holding a series of conciliation meetings between neighboring communities to resolve existing land disputes, the National Land Coalition worked with the community in Illico Ogome to demarcate, map and register land plots.
The process helped secure over 400 hectares of community land.
Community land rights are key for the wellbeing of rural communities, allowing them to make decisions on the land and resources they depend on for their livelihood. Secure land rights also make communities more resilient against external threads, such as land grabbing, deforestation and mining.
"The Land Code has been a game-changer for our community. It's not just about pieces of land; it's about securing our future. With the land code, we have a voice, and a say in our destiny. Our community is more united than ever, and our land is a source of pride."
Before the implementation of the Land Code, land disputes were a constant source of tension in Illico Ogome. Now, with secure land rights, community members can plan for their future, invest in their farms, and ensure their children inherit a stable home.
"In the heart of the land code registration lies the promise of employment for young farmers. It's a chance for them to harness the land's potential, contribute to their communities and secure a prosperous future."

One young farmer, Dossavi, witnessed first hand how land insecurity affects communities and families. Born and raised in Illico Ogome, Dossavi fled his village as a young man to avoid getting involved in land disputes and in search of a more secure future in the city. But without stable employment, eventually Dossavi had to return to the village. That's when he found out that the National Land Coalition was piloting the land rights recognition process through the adoption of the Land Code.
Thanks to the work of the NLC, Dossavi could finally claim the land he had lived and farmed as his own.
"The Land Code isn't just for the older generation. It's our future too. We now have our own land, and it's liberating. We can grow crops and sustain our families. It's not just about the land; it's about empowerment."
The work didn't stop in Illico Ogome.

Helped by local chiefs, the National Land Coalition worked with other communities to demarcate and map their land. More than 5000 hectares of land were secured overall, benefitting over 600 community members.
Today, on World Democracy Day, we celebrate the relentless work of the National Land Coalition in Togo and their determination to use democratic spaces and processes to advance people-centred land governance.
Despite a failed attempt to pass the Land Code in 2013, the platform's stakeholders came together to strengthen advocacy efforts targeting the Ministry of Urbanism in order to push for a rapid adoption. These interventions played a major role in accelerating the adoption and promulgation of the Code in 2018 and are evidence of the role that democratic processes play in protecting the rights of people and communities.

For rural communities like Illico Ogome, land tenure goes beyond legal documents; it signifies empowerment, unity and the promise of a brighter future.
Learn more about how ILC is improving people-centred land governance in Togo in a summary of our contributions
---
©ILC/Jason Taylor
.